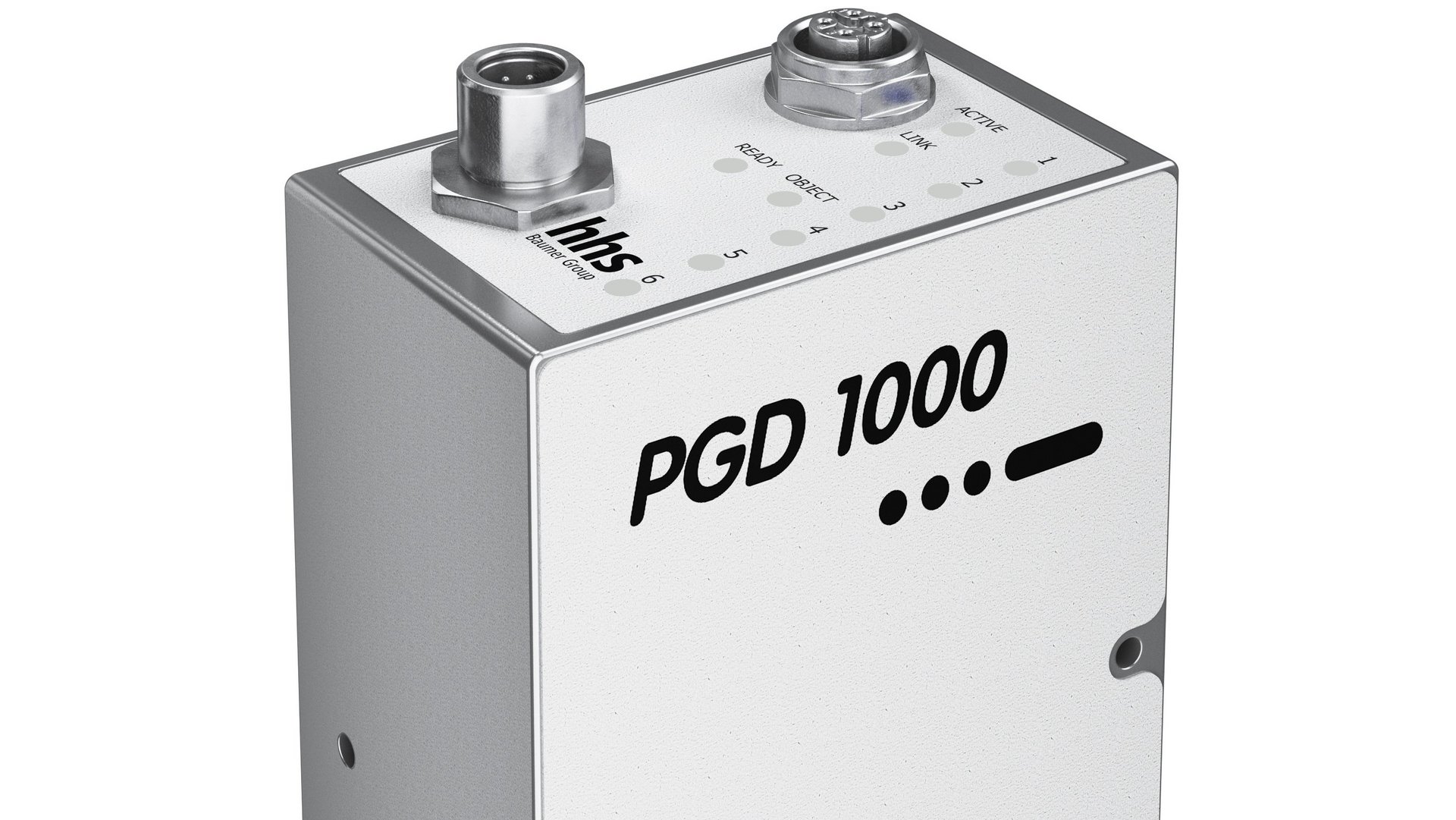 "Sustainable packaging regulations, zero-defect production, rising cost pressure, the increasing shortage of skilled workers, and the instability of global supply chains – a number of challenges affecting the industry right now prompted Baumer to rethink adhesive application and monitoring in corrugated packaging production. There were several goals in mind, some of which initially seemed incompatible. The result of Baumer's efforts is the revolutionary CorrBox Solution system for flexo folder gluers (FFG). It boasts unprecedented performance and flexibility, and gives customers significant advantages," explains Andreas Schneiders, Corrugated Business Development Manager at Baumer hhs.
Camera-like sensor
For its CorrBox Solution, the company developed the PGD 1000, a sensor with camera-like properties that sets new standards in monitoring the gluing process. "Previously, adhesives were mixed with additives that fluoresce under UV light to appear blue, yellow, or green. The purpose of the additives was to create contrast between the surface of the packaging and the glue tracks so that cameras and sensors could detect the adhesive. In view of the wide variety of packaging surfaces – white, brown, printed – this task was always quite a challenge. The additives made the adhesives up to 50% more expensive, they were unacceptable under food safety laws in some cases and they limited purchasing options. The PGD
1000 eliminates all of these issues. The new sensor reliably detects adhesive on corrugated board without any fluorescing additives whatsoever. And it doesn't matter if or how the surface of a substrate is printed," explains Andreas Schneiders.
In short, the PGD 1000 gives corrugated converters the freedom to glue any kind packaging without having to worry about the monitoring process or the type of surface. What is more, they no longer have to decide between sensors or cameras for monitoring adhesive application.
Eliminating the need for fluorescing additives in the adhesives offers yet another advantage: Corrugated packaging producers can use a wider range of different adhesives. "Having a flexible choice of adhesives was one of our main goals in developing the CorrBox Solution. In view of the dramatic situation of global supply chains, our customers benefit even more from this kind of flexibility today," points out Thomas Walther, Head of Business Development at Baumer hhs.